Lintermans has appeared on national and local radio and television talk shows across the county and enjoys a reputation as an articulate, warm, and knowledgeable guest. She has hosted her own "Looking Great with Gloria Lintermans" cable television and radio shows and is a popular lecturer and commentator.
Radio:
"LOOKING GREAT with Gloria Lintermans," KIEV Los Angeles, Monday-Friday talk show, 120 shows aired, 1986-1987
Guest Appearances:
"Larry Van Nuys" KNX 1070 News Radio
"Healthy Advice by Good Neighbor Pharmacy with Dr. Gene Steiner"
KRLA, Los Angeles, CA
"Life After Lunch," Denver, Co.
"Danielle Sullivan" LA
"Michael Jackson," LA
"Donna Mason Show" Raleigh, NC
"Liz Maita Show," New Brunswick, NJ
"The Dunuta Show," Eugene, Or.
"Talk Line with Brian Teegarden," Yakima, WA.
"The Penny Wolfgang Show," Buffalo, NY
"Pete Braley Show," Fairhaven, Ma.
"Steve Kalk Show," Beaver Falls, Pa.
"Morning Drive with John Dawson," Albany, Ga.
"Tim Quinn Show," Bridgeport, CT.
"Double Talk with Barry Martin," Napa, Ca.
"George Brown Show," Worcester, Ma.
"Fort Collins Forum with P.J. Clark" Ft. Collins, Co.
"Something You Should Know About with Mike Carruthers," Nationally Syndicated
"Kent Slocum Show," Grand Rapids, Mi.
"Morgantown AM," Morgantown, WV.
"The Jack Recordi Show," San Antonio, TX.
"Charlie Fitzsimmons Show," Rochester, NY
"Guest Relations with Dr. Duffy Spencer," Westbury, NY
"Memphis in the Morning," Memphis, TN.
"KZLA Morning Show," LA
"The John Hill Show," Port Huron, Michigan
"Mararie Pinkard Show," Baltimore, Maryland
"What You Show Know About," Philadelphia, Pa.
Television:
"LOOKING GREAT with Gloria Lintermans," a weekly, half-hour talk show, woman's magazine format, 118 shows aired in Los Angeles, Ca. on cable television, 1986-1988
Guest Appearances:
"Mid-Day News," Ch. 7, Denver
"Alive & Well," national cable
"Mid-Day News," KTTV, LA
"Frankly Female," KHJ, LA
"Daybreak," KABC, LA
"Hour Magazine," Nationally Syndicated
"Consumer Trends," NEWS, KTLA, LA
"AM Los Angeles," (ongoing appearances) KABC-TV, LA, KNBC News, Fox Television News
"Ask E Jean," America's Talking Network, CNBC.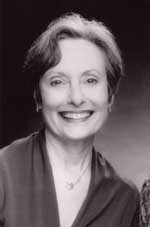 Lintermans is
a member of:
The Authors Guild