Freelance Writer/Ghostwriter :
Playgirl Presents: The Beauty Group

Slimmer Magazine

American Way Magazine

Los Angeles Parent Magazine

The Noise Magazine

Los Angeles Magazine

Valley Magazine

Vantage Magazine

Modern Bride

NailPro

Credit Union Executive

Health Facilities Management

U.S. Industrial News

Business Digest

Insurance Networking Magazine

Los Angeles Business Journal

IT Professional

The Journal of Lending & Credit Management

Packaging World

Packaging Digest

Financial Planning

Realtor Magazine

The Journal of Business Management U.S. Industry Today

Software Developer & Publisher

Quality Digest

IT Professional

Railway Age

Human Capital Strategy & News

Workforce Magazine

Relations, Inc.

Good Fruit Grower

The Journal of Business Strategy Handbook

President's Strategies & News

Building Operating Management

Valley Supplement/Los Angeles Business Journal

For The Record

Tradeshow & Exhibit Manager

Newspaper Columnist:
Gloria Lintermans is a former syndicated fashion columnist, her popular column, "LOOKING GREAT," appeared in English and (in translation) Spanish language newspapers across the U.S. from Hawaii to New York, and worldwide from Saudi Arabia to South America. A warm, friendly "question and answer" column, "LOOKING GREAT" appeared weekly, covering a range of topics, from fashion and beauty, to health and fitness, in the:
Akron, Oh. Beacon-Journal
Baltimore News-American
Beachwood, Oh. Health News Digest
Beaver, Pa. Beaver County News
Boston Herald-American
Burbank, Ca. Daily Review
Colorado Springs Sun
Moline, IL. Daily Dispatch
Redlands, Ca. The Daily Facts
The Daily Oklahoman & Times
St. George, UT. Daily Spectrum
Dayton Daily News
Denver Rocky Mountain News
Fenton, Mi. Tri-County News
Florence, Al. Times Daily
Kaneohe, Hi. Sun/Midweek Magazine
Keene, NH. Sentinel
Kenosha, WI. News
Glendale, Ca. News-Press
Greenville, Carolina The Greenville News
Columbia, So. Carolina PennySaver
Philadelphia Inquirer
Portland, Or. Oregonian
Sacramento, Ca. Sacramento Union
Salt Lake, UT. Deseret News
San Antonio News
San Diego Evening Tribune
Santa Monica, Ca. Evening Outlook
St. Louis Globe-Democrat
Los Angeles, Ca. Senior Life
W. Columbia, SC Shopper
Spring, TX. Spring Times
Williamson, WV News
Ypsilanti, Mi. Press
Canada The Calgary Herald, The Winnipeg Sun
Saudi Arabia - Dubai Khaleej Times, Jeddah Saudi Gazette, Dubai Woman Abroad
Barbados The National Publishing
Bridgetown The Nation
Singapore Times Periodicals, Ltd.
"LOOKING GREAT" also appeared, translated into the Spanish "ACENT┌E SU BELLEZA" in:
Miami, Fl. Diario Las Americas and Empressa El Diario de Hoy
New York, El Diario La Prensa
Los Angeles, Ca. La Opinion
Winter Park, Fl. Latino International
Asuncion, Paraguay ABC Color
Quitto, Mexico Diario La Hora
Caracas, Venezuela Editorial Elite
San Pedro Sula, Editorial La Nacion
Sto. Domingo, El Caribe
San Salvador, El Salvador El Diario de Hoy
Tijuana, Mexico El Haraldo de BC.
Chihuanua, Mexico El Heraldo
Santiago, Chile El Mercurio
El Salvador, Empressa El Diario de Hoy
Cali, Columbia El Pais
Monterrey, Mexico El Porvenir
Tampico, Mexico El Sol de Tampico
Mexico D.F. Excelsior
San Jose, Costa Rica La Nacion
Torreon, Mexico La Opinion
Guadai Ajara, Mexico Ocho Columnas
Juarez, Mexico Periodistica
El Dorano, Mexico La Prensa
Honduras, C.A. Prensa
San Pedro Sula
Honduras La Prensa
Willemstad, Curacao La Presa
Tamulipas, Mexico Prensa de Reynosa
Panama, The Star & Herald
Bucaramanga, Columbia Vanguardia Liberal
Pueblo, Mexico La Voy de Puebla
Fashion Editor & Feature Writer:
"IN" Magazine
San Fernando VALLEY magazine
L.A. PARENT
SAN DIEGO PARENT
PARENTING magazine
Rona Barrett's HOLLYWOOD magazine. Monthly feature: "Star's Beauty Secrets."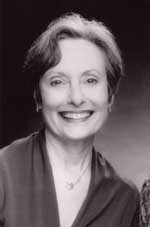 Lintermans is
a member of:
The Authors Guild